Ref:
Date:
Location:
Photographer:
Ref:
Date:
Location:
Photographer:
Art Language Location Prize Winner
21/10/15
For the past week and until the 31st of October I am exhibiting as part of
Art Language Location
. An Art festival taking place in locations around Cambridge, including Anglia Ruskin University. Around 70 artists from across the UK and beyond are involved and you can find out more about the festival on the
Art:Language:Location website
.
I am honoured and excited to have been named the winner of the
Art Language Location
award for a significant new work to be displayed on the Anglia Ruskin University campus for my piece
Daughters
. The prize was presented by Chris Owen (Head of Art at ARU) on Saturday 17th October as part of the
Showtime!
event on the East Road campus, Cambridge, where I'd just been sitting on a panel discussion. Shock doesn't quite cover it! Thanks to the judges Chris Owen, Malavika Anderson (Cambridge Festival of Ideas), Dr Veronique Chance (MA course leader at ARU) and Robert Good and Rebecca Ilett from ALL for the award.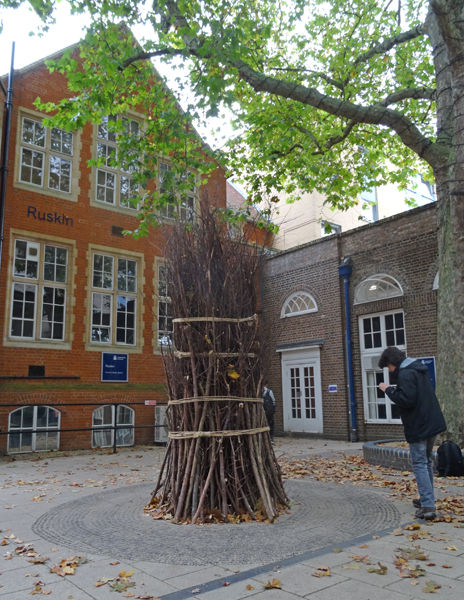 There is more about the award and the other winners on the
ALL blog
. My piece, "Daughters" is on display until 31st October in the Coslett Courtyard at Anglia Ruskin University (Just in front of the Ruskin Gallery).